I have forgotten my password
You have activated your space but you don't remember your password. Here is the procedure to follow to reset it.
1. Go to at myPrimobox or on the mobile application.
2. Click on "Connection problem"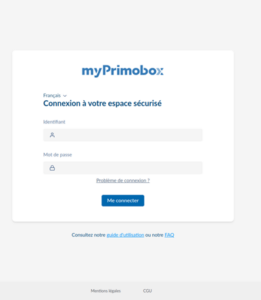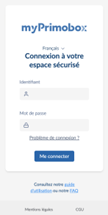 3. A new page will appear. You will be asked to enter the email address associated with your myPrimobox space in order to send you the link to reset your password. Enter your email address in the dedicated field as shown below: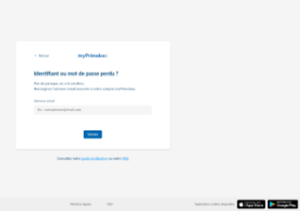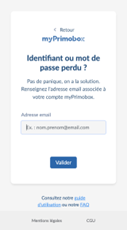 4. Click on the "Validate" button. You will then receive an email with a link to renew your password.
If you do not receive the email within a few minutes, please send us a request via our contact form.
Please note: some email providers classify this email as spam. Please check your spam.